Food of the Gods Chocolate Porter
Porter
For the start of Food of the Gods, pilsner, chocolate, black patent, and a hefty amount of crystal malt produce a lovely deep brown color and sweet and slightly astringent flavors. A small amount of kettle hops balances all the sweetness. Liquid cacao is added to enhance the flavors from the dark malt and to give this beer its signature chocolate aroma and flavor. Sweet and syrupy without being cloying, Food of the Gods pairs well with your favorite dessert, or makes a great dessert on its own!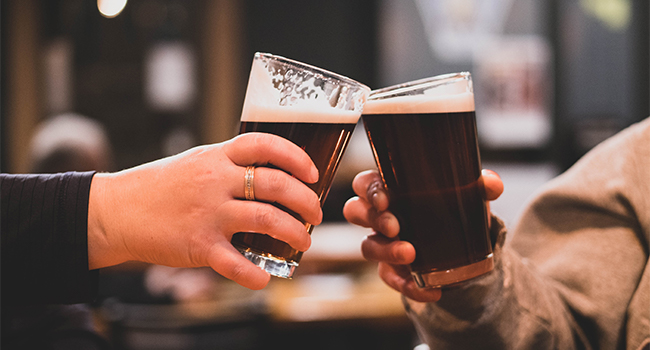 Currently unavailable at the St. Boniface tap room.
Visit Anyway
Currently unavailable at the Tied House.
Visit Anyway
Find a Saint Boniface distributor near you!*
*Call or contact your local distributor to verify availability of specific brews and products.
Find a Distributor